We all know that reviews and testimonials are a powerful way to showcase the success your business has had with previous customers. They're also an important trust builder with new leads, and a great way to show off the quality of your work. Google My Business (GMB) has strengthened their position by making reviews visible when people search your company, and by making them traceable to specific people. This may not seem like a big deal, but it provides evidence that these are actual people, not reviews a company might have invented themselves.  
The only trouble with reviews is that business owners seem so reluctant to ask for them. We've asked many clients over the years why they're not asking satisfied clients to give a testimonial about the quality of their work, and the answers fall into two camps:
It feels awkward to ask someone to praise the work you've done, especially if they've paid you for that work.
It's on the to-do list but never seems to get done. It feels like a nice-to-have, but not essential to running a business.
Add to this the ever-present idea, clients who have a great experience will leave them anyway. Except they don't, and somehow you still only have two reviews on your GMB even though all your clients rave about you.
This is where I blow your mind
You can solve both of those problems with one process.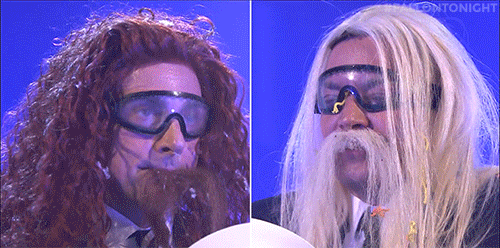 These really are a game changer. In a second we'll get to why they'll change your life, and how to make them, but first, let's deal with why you need them.

What's happening here is simple. People are really busy. They may love you, they may sing your praises to family and friends, they may even intend to write you a review, but they almost never do. They get home, and the kids need feeding, dog needs walking, bills need paying, and somehow by the end of the evening it falls off the to-do list.
Add to that the universal truth that the only people who leave reviews are those who have had exceptionally good, or exceptionally bad experiences. Every business has one or two bad reviews. Some customers will be a bad fit for your services, have unrealistic expectations, or just be plain nasty, but sooner or later you'll accumulate one or two testimonials you'd rather not have. And it's virtually impossible to have them removed once they're out there. They impact your SEO, pushing onto the back pages of Google over time, and they just aren't a great look.
The only thing you can do to deal with bad reviews is to be proactive, and make sure you get as many good ones from happy customers as you can BEFORE you get the one-star wonder.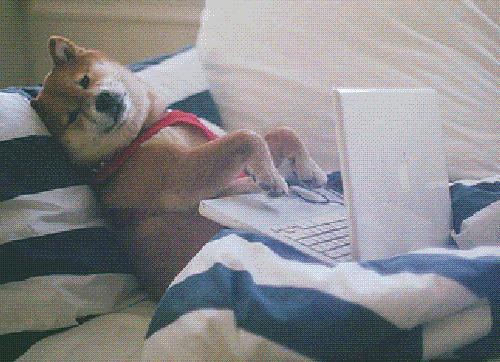 Why are email templates such a big deal?
Remember earlier when we talked about the awkwardness and too-much-to-do problems? Email templates solve both by dealing with the problem once, meaning you only have to tweak them then send them out.
Here's an example.
Version 1: New or one-off customers
Hello [insert name here], 
Thank you for choosing [your business name] for your [whatever it is you do] needs, it was a pleasure doing business with you. 
We would love you to leave us a testimonial on our Google page. As you may know, many people like you rely on online reviews to make sure they get the best service possible. You can click this link to leave your review.
Thank you for taking time out of your day. We greatly appreciate it!
Best,
[Your name]
Sounds a little stiff huh. So let's goose it up a little. Say you're a caterer, and you've just done a party for a new client who is very happy.
Hi Carol,
Thank you for choosing Happy Clams for your birthday party catering, it was a pleasure to work with you.
If you have a moment, we would love you to leave us a testimonial on our Google page. As you may know, many people like you rely on online reviews to make sure they get the best service possible. You can click this link to leave your review.
Thank you for taking time out of your day. We greatly appreciate it!
Best,
Sheena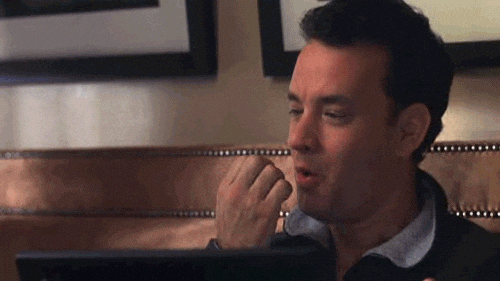 Altering those details to sound more familiar, in line with the relationship with the client took me under a minute. The bones are already there, along with the all-important review link, I just made it sound more personal.  
You can also keep more than one template for other kinds of business relationships, for example;
Version 2: Longer form message for people you work with more frequently, like referral partners, similar businesses, etc
Hi [first name],
Thanks for being a great [customer\referral partner] and supporter of [your business name] over the last [couple of months/years/weeks/whatever is appropriate]. We know you're busy making your own impact, so we'll make this quick. 
Would you mind taking a minute to leave us a Google Review on your experience with us? Your insights are valuable and will help us make sure we serve you and our amazing customers well in the future.
Thank you for taking the time to share your opinion. It makes such a difference in how we show up and serve others!
Best,
[Your name]
You can have any amount of templates, however many are useful to you. You can incorporate them into your CRM so they're sent automatically, but make sure they're only sent to client who you know have had a great experience.
A couple of important points
There are a couple of essential ingredients to a good template. 
First up, you MUST include a link to your GMB reviews page. If you make it hard for people to do what you're asking, they won't do it. 
Second, make sure you identify yourself clearly. There's a lot of spam going around, and if you're sending someone an email with a link, you want them to be absolutely sure it came from you. If you remember, mention that you'd love to send them a review link when you're finishing up your business with them, or sending out their closing invoice. 
Asking for reviews can be scary and time consuming if you're starting from scratch each time, but building something you're happy with ahead of time helps to cut the awkward, cut the time suck, and get those reviews pouring in. Even with great processes, every happy client isn't going to make time to send you a review, but you don't need them to. If you get one in ten, those are great odds, and over time they stack up to improve your searchability and credibility. And the added bonus is, asking customers for their feedback helps them to feel heard, and valued, making their experience with you even better.
Wins all round!